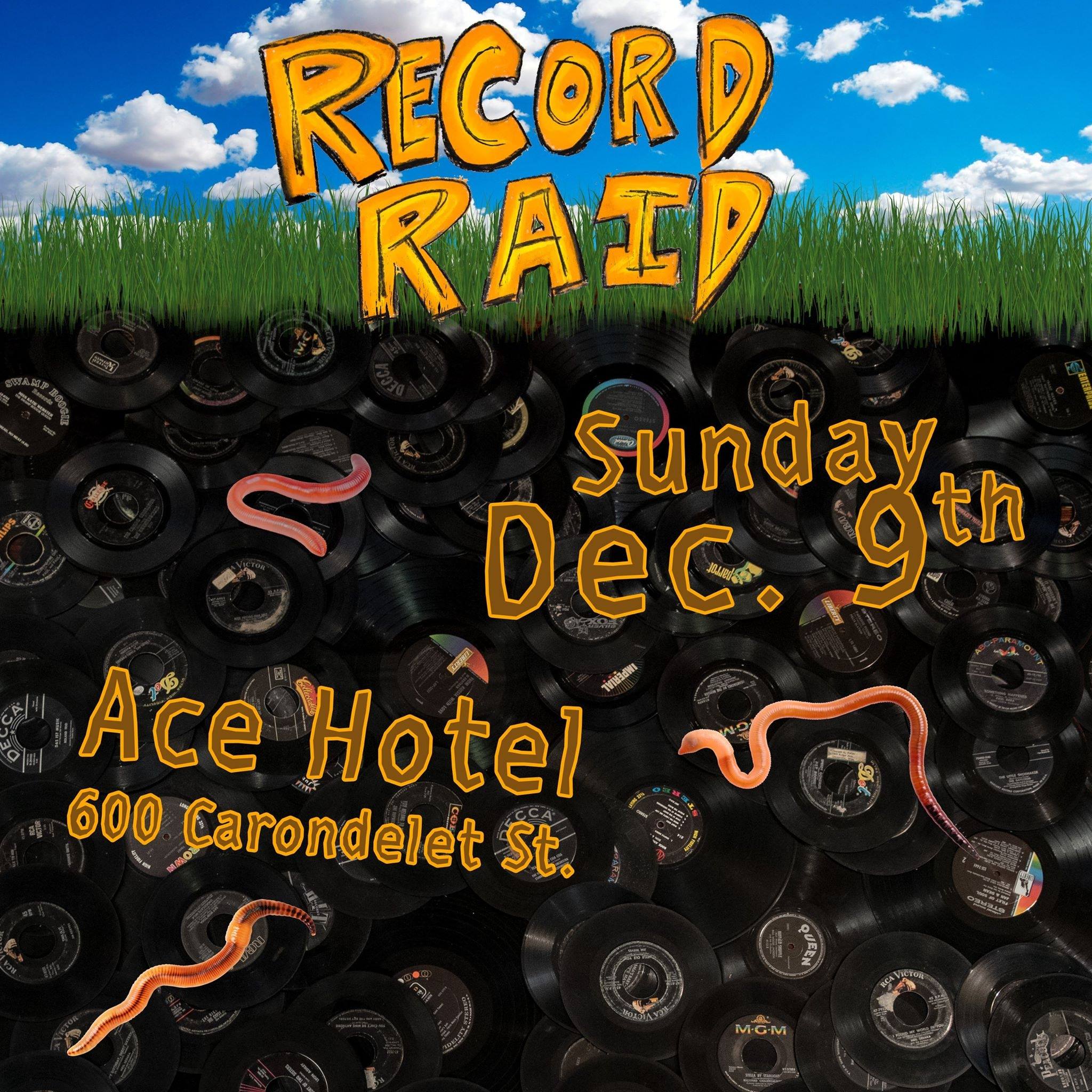 Next Record Raid is at Ace Hotel (600 Carondelet St) Sunday, December 9th. 
Doors open to early birds at 10am with $5 admission, FREE admission from 11am-5pm. All ages.
We already have several new vendors onboard that we're excited about and there's been enough of a gap since that last one that I bet a lot of our regulars have stocked up pretty well. Should be some GREAT finds in there.