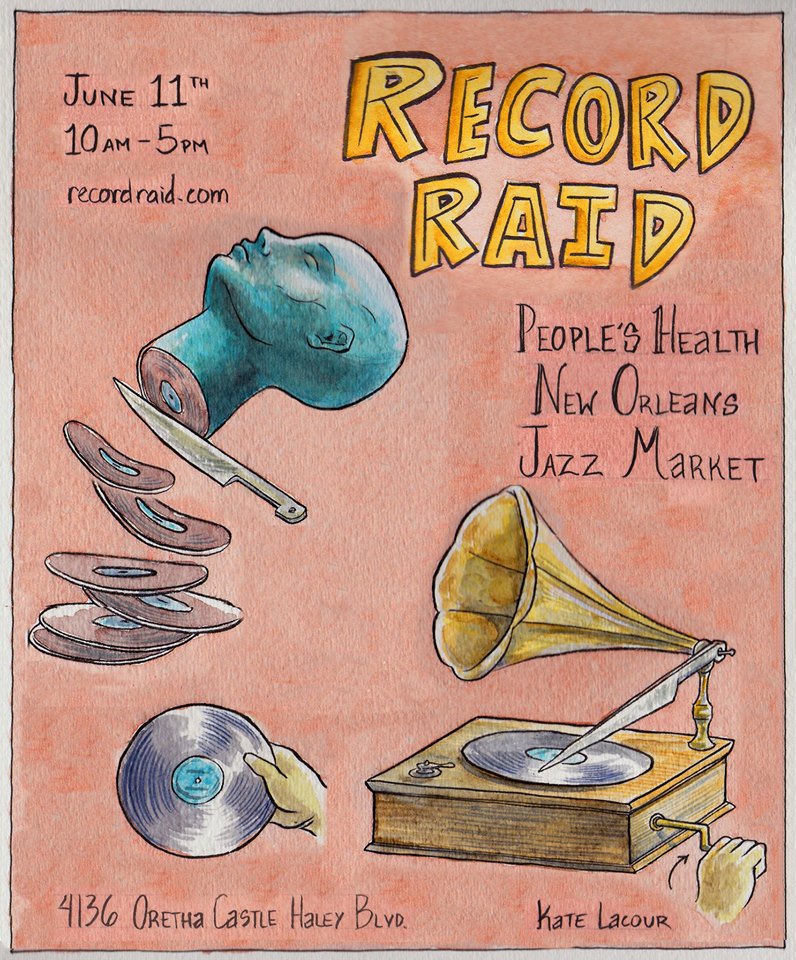 We're back for our second show of 2016, with more vendors than ever selling LPs, 45s, CDs, Cassettes and more.
Vendors range from record stores to private collectors, both local and all over the region. Big ticket rare records to dollar-bin cheapies, all sorts of genres of music.
We're back at the Peoples Health New Orleans Jazz Market at 1436 Oretha Castle Haley Boulevard.
June 11th!
Early bird admission $5 from 10am to 11am. General admission is 11am: all ages, free entry! Doors close at 5pm.
We'll have RAFFLES! DJs! A food vendor!